Star Wars: The Force Awakens hits theaters this week, continuing the cinematic saga of an interplanetary civilization's struggles with galactic war and tyranny. It will be watched by millions whose own civilization is beset by global warfare driven by a planetary empire on the verge of descending into a militarized police state. So now would be a good time to review the lessons to be found in the first two Star Wars trilogies concerning the road to universal serfdom and how to keep off it.
---
The story of how the Galactic Empire arose is told in the prequels trilogy. The whole process is orchestrated from within the Galactic Republic by Palpatine, a seemingly benign politician who is secretly Darth Sidious, grand master of the Sith, a power hungry order of mystic warriors wielding the dark side of the Force. The Sith are a dark reflection of the Jedi Knights, who use the Force to protect life and in service to the Republic.
Sidious is the "phantom menace" who, aided by his apprentice Darth Maul, covertly manipulates the galaxy's republican government to progressively increase his own power, steadily advancing toward a total Sith coup. Just as with real life democracies, the Galactic Republic masks the machinations of the true wielders of power with the facade of "representative government" and drapes their seizures of still greater power with the sanctifying mantle of "popular sovereignty." The Sith can be seen as an analogy for the deep state.
Sidious's implement of choice for accumulating power is war. His modus operandi is as follows. He first manufactures an interplanetary conflict and crisis, manipulating one side as Palpatine and commanding the other side as Sidious. He then engineers enhancements of his own power over the Republic, justifying them as regrettably necessary for decisively dealing with that crisis.
In Episode 1, as Darth Sidious, he commands the Trade Federation to blockade and occupy the planet of Naboo. Then as Senator Palpatine, he convinces Naboo's elected queen Padme Amidala to call for a vote of no confidence against the Republic's Chancellor after he and the Galactic Senate fail to come to the aid of her people. This paves the way for Palpatine's own election to the Chancellorship.
In Episode 2, as Darth Sidious, he organizes a secessionist movement and directs the separatist Confederacy of Independent Systems to build a massive droid army. Meanwhile, he also oversees the spawning of a vast army of clone troopers, bio-engineered for docility.
The Republic had been hesitant to raise an army to confront the secessionists. But after news breaks of the Confederacy's droid build-up, the Senate grants Chancellor Palpatine emergency powers, enabling him to enlist and deploy the clone troopers as the Grand Army of the Republic. Palpatine assures the Senators:
"It is with great reluctance that I have agreed to this calling. I love democracy! I love the Republic! Once this crisis has abated, I will lay down the powers you have given me."
In Episode 3, the fielding of the clone and droid armies has engulfed the galaxy in all-out war between the Confederacy and the Republic, with the Jedi leading the clone troopers into battle. This presents the opportunity for Sidious to issue Order 66, which activates the clones' bio-programmed "Protocol 66," under which they turn on and kill their Jedi commanders. (I will cover Anakin Skywalker's role in all this later in the essay.)
Finally, unhampered by the Jedi, wreathed with emergency powers, and backed by a perfectly obedient standing army, Palpatine declares himself Emperor with the following address to the Senate:
"In order to ensure our security and continuing stability, the Republic will be reorganized into the first Galactic Empire, for a safe and secure society."
All the steps in the Dark Lord's rise to total power were enabled by the crises of wars that he himself engineered. The overriding theme of the first trilogy is that the star wars engendered galactic tyranny. This is a perfectly realistic narrative motif, because it is merely an interstellar extrapolation of Randolph Bourne's insight that war is the health of the State. The emergency-propelled rise of the Sith also fits with Robert Higgs's broader insight that crisis is the health of Leviathan.
Indeed, throughout history, rulers, regimes, and power cliques (just like Sidious and the Sith) have dragged their countries into wars in order to acquire, shore up, and enhance their power. This power play almost always works, because war activates in indoctrinated adherents of a State what Randolph Bourne called the "herd mind": a sort of statist Protocol 66.
Terrorized by the menaces of war, and aroused by its prizes, State citizens react like a spooked herd or a ravenous pack. They become as docile as sheep or dogs (or Sith-bred clones) to their shepherds and masters in government, swarming to their feet and granting them sweeping emergency authority, just as the war-spooked Galactic Senate repeatedly empowered Palpatine. They yield their liberties, even to the point of renouncing their individuality (like how the imperial troopers were all clones of a single man). Under the exigencies of war, the people, as Bourne put it:
"…proceed to allow them­selves to be regimented, coerced, de­ranged in all the environments of their lives, and turned into a solid manufactory of destruction to­ward whatever other people may have, in the appointed scheme of things, come with­in the range of the Government's disapprobation. The citizen throws off his contempt and indifference to Government, identifies himself with its purposes, revives all his military memories and symbols, and the State once more walks, an au­gust presence, through the imaginations of men."
As Higgs detailed, the expansions of state size and power that occur during a war or other emergency are generally scaled back after the crisis passes, but never all the way down to the pre-crisis level. Thus, the power of the state ratchets up with every war.
This is why governments pursue war, and why war eventually leads to tyranny, and ultimately to totalitarianism.
Empires are so enamored with the empowering effects of war, that they will often try to maximize the clash by, like Palpatine, deliberately provoking (or fabricating) attacks, arming future enemies, and aiding both sides in a conflict. Especially egregious in this regard has been the US empire.
The casus belli of the Mexican-American War (the Thornton Affair), the Spanish-American War (the USS Maine), World War I (the Lusitania and the Zimmerman telegram), World War II (Pearl Harbor), and the Vietnam War (Gulf of Tonkin) all involved engineered conflicts, deliberate provocation and baiting, deception, or outright fabrication on the part of the US.
The US armed the Soviets against the Nazis in the Second World War, then armed international jihadis against the Soviets in the Cold War, and is now devastating the Greater Middle East under the pretext of fighting international jihadis in the Terror War.
The US sold weapons of mass destruction (WMDs) to Saddam Hussein's Iraq for use in invading Iran, while secretly selling arms to Iran at the same time.
To provoke a crisis which led to the first war on Iraq, the US green-lit Saddam's invasion of Kuwait over an oil rights dispute, just as Sidious greenlit the Trade Federation's invasion of Naboo over a trade taxation dispute.
After having sold WMDs to Saddam, the US invaded Iraq again years later over then non-existent WMDs, as well as non-existent ties to the international jihadi movement that the US first built up.
And now the US is arming the new Iraq government to fight the jihadis of ISIS, while also arming the jihadis fighting alongside ISIS in Syria.
And Washington has used every single war and crisis it has concocted to expand its global empire and justify the accumulation of greater power over its domestic subjects. Are you getting the picture yet? We are ruled by a power clique just as diabolical and ruthless as the Sith.
---
What especially accelerated Palpatine's accumulation of autocratic power was general frustration over the fractious Galactic Senate's inability to come to decisive agreement over how to deal with the Sith-generated crises. This was most fully expressed in an intimate interlude between Padme Amidala and the young Jedi apprentice Anakin Skywalker (who later becomes the evil Darth Vader), following a romantic romp through the countryside.
ANAKIN: I don't think the system works.
PADME: How would you have it work?
ANAKIN: We need a system where the politicians sit down and discuss the problems, agree what's in the best interests of all the people, and then do it.
PADME: That is exactly what we do. The trouble is that people don't always agree. In fact, they hardly ever do.
ANAKIN: Then they should be made to.
PADME: By whom? Who's going to make them? (…)
ANAKIN: Someone wise.
PADME: That sounds an awful lot like a dictatorship to me.
ANAKIN: Well, if it works…
Padme then decides that Anakin is teasing her, and, sitting in a meadow with the future Fuhrer, laughs it off. "You're so bad!" she playfully chides him, as if to say, "Oh, Adolph…!"
As F.A. Hayek explained in The Road to Serfdom, such an impulse toward dictatorship among those "impatient with the impotence of democracy," as he put it, occurs frequently. He argued that it is a function of citizens giving their republics too expansive a mandate for addressing the ills of society through central planning. As Hayek put it:
"…agreement that planning is necessary, together with the inability of democratic assemblies to produce a plan, will evoke stronger and stronger demands that the government or some single individual should be given powers to act on their own responsibility. The belief is becoming more and more widespread that, if things are to get done, the responsible authorities must be freed from the fetters of democratic procedure."
For example, Hayek argued that Weimar Germany's embrace of planning paved the way for the rise of Adolph Hitler:
"In Germany, even before Hitler came into power, the movement had already progressed much further. It is important to remember that for some time before 1933 Germany had reached a stage in which it had, in effect, had to be governed dictatorially. Nobody could then doubt that for the time being democracy had broken down… Hitler did not have to destroy democracy; he merely took advantage of the decay of democracy and at the critical moment obtained the support of many to whom, though they detested Hitler, he yet seemed the only man strong enough to get things done."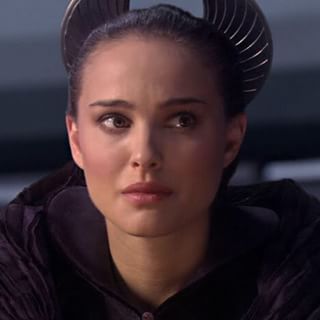 When dictators come to power, it is generally because many in the public are clamoring for it, yearning for an Alexander who will cut the Gordian knot of parliamentary discord, and who will use unchecked power to finally deliver all the good things that they believe can only flow from the State. As Padme remarked upon Palpatine's declaration of the Empire, "So this is how liberty dies: with thunderous applause."
All this is very disquieting when we reflect on our present political state of affairs. We ourselves are mired in war, crisis, and insecurity. Great swaths of the country are demanding more planning (whether escalation of the war on ISIS or a larger welfare state at home), and expressing frustration over the republic's inability to decisively deliver on those demands. Moreover, every one of the leading Presidential candidates is a potential strongman.
Trump preens as a "tough guy" and his ardent followers want him "make America great again," with a strong, authoritarian hand. Trump, echoing Palpatine's promise of a "safe and secure society", foretells that:
"…security is going to rule. […] And so we're going to have to do certain things that were frankly unthinkable a year ago."
Then there is Marco Rubio, a loyal apprentice of the neocon Sith who parrots his masters in everything from his phraseology ("New American Century," "Clash of Civilizations," etc.) to his dedication to an ever-expanding Empire and ever-proliferating wars.
And Ted Cruz would have loved to command his own Death Star, judging from his expressed enthusiasm for civilian casualties and dropping nukes.
On the Democratic side, there is the Machiavellian Hillary Clinton who is almost as imperialistic and warlike as Rubio. Clinton is also eager to disarm the American public, which would place us in completely prostrate serfdom under the government's stormtroopers in the military and militarized police departments.
Then there is the avowed advocate of all-around economic planning, Bernie Sanders.
In America we have the blessed freedom to select our flavor of dictator. We can choose where we want the coming totalitarianism to begin before spreading everywhere else: total war, a total police state, or total economic planning. "I love democracy! I love the Republic!"
---
The Jedi suspect that Anakin is the prophesied "chosen one" who will restore balance to the Force. Yet his turn to the dark side is also anticipated. When Anakin is brought before Yoda as a child, the Jedi Master senses much fear in the boy: specifically fear of losing his mother.
"What has that got to do with anything?" Anakin objects. "Everything!" Yoda answers, "Fear is the path to the dark side. Fear leads to anger. Anger leads to hate. Hate leads to suffering."
This echoes the 12th century Muslim philosopher Ibn Rushd (Averroes), who wrote:
"Ignorance leads to fear, fear leads to hate, and hate leads to violence. This is the equation."
Years later, after Anakin does turn, becoming Darth Vader, Yoda warns his son Luke Skywalker not to follow in Vader's footsteps:
"Yes, a Jedi's strength flows from the Force. But beware of the dark side. Anger, fear, aggression; the dark side of the Force are they. Easily they flow, quick to join you in a fight. If once you start down the dark path, forever will it dominate your destiny, consume you it will, as it did [Darth Vader]."
Yoda later clarifies that:
"A Jedi uses the Force for knowledge and defense, never for attack."
Yoda's references to "aggression" and "attack," as opposed to "defense" invite a libertarian interpretation of what the dark side of the Force is. Indeed a fundamental libertarian concept is the "Non-Aggression Principle" (NAP). According to the NAP, violence is unjust (crosses over to the dark side) when it is aggression: that is, violence initiated against another. Violence, as Yoda would say, is only justified in defense against aggression (which, according to libertarians, includes violence to reclaim stolen property or restitution).
What about the "path to the dark side" that Yoda spelled out? It is difficult to believe that anger and fear never serve a good function.
However, if instead of "anger," we stress Yoda's and Ibn Rushd's reference to "hate," it makes more sense. We can define "hate" as anger that is so overwhelming that it leads one to commit aggression against the target of that anger, as well as to indiscriminately attack those lumped in with that target.
Similarly, we might substitute "terror" for "fear," defining "terror" as fear that is so overwhelming that it drives one into hate, and thus into aggression.
Terror is the path to the dark side. Terror leads to hate. Hate leads to aggression. Aggression leads to suffering.
Especially with these refinements, we can see Yoda's warning about Anakin being vindicated throughout the prequels trilogy. The terror Anakin feels over losing his mother, which Yoda identifies in Episode 1, emerges again in Episode 2, as he begins having dreams about her suffering.
Later, after his mother is killed by Tusken Raiders, the terrorized Anakin slips into hateful indiscriminate vengeance: into aggression, the dark side. As he later confesses to Padme, he massacres the entire camp of "Sand People", including even innocent children and babies.
With this massacre, Anakin starts down the "dark path," and from then on it "dominates his destiny." He takes another step down that path at the beginning of Episode 3, when he again yields to hate and executes a surrendered prisoner under the prodding of Palpatine.
He also begins having premonitions of his beloved Padme suffering. And so terror of losing his mother is replaced by terror of losing his wife. This leads to his final turn, after Palpatine offers to teach Anakin how to use the dark side of the Force to stave off Padme's death. After helping Palpatine kill a Jedi Knight, Anakin swears himself to the Sith, taking on the name Darth Vader. When his new master activates Protocol 66, Vader participates in that Night of Long Knives, even massacring young children in a Jedi temple school.
Nonetheless, his terror of losing Padme ensures that he does lose her. Thinking she had turned against him, he lashes out using the Force and wounds her. Despondent over her husband's dark turn, she soon after dies giving birth to Luke and his sister Leia. As Yoda warned, the path to the Dark Side only leads to suffering.
Anakin then takes his station beside the new Emperor in the "benevolent" ironfisted dictatorship that he had dreamed of years ago.
---
Throughout the original Star Wars trilogy, Luke faces challenges similar to those of his father. In Episode 5, Yoda has misgivings about Luke as well, complaining that his new apprentice is too impatient and impetuous. But Luke assures Yoda, "I'm not afraid," marking out the fundamental difference between himself and his father: freedom from terror.
Yoda is dubious, especially when Luke, like his father, begins having his own premonitions about people close to him suffering: in his case, Leia and Han Solo. Terrified of losing his friends, Luke insists on breaking off his training with Yoda to go help them. Yoda worries that this is Luke's own start down the same dark path that his father followed.
And Luke indeed is faced with temptations to join the Dark Side, especially after learning he is Vader's son, and upon his father's invitation to help him rule the galaxy. But Luke rejects the offer, choosing to jump to his own possible death instead.
Far from turning to the dark side, Luke is determined to turn his father away from it. To this end, he allows himself to be captured by the Empire in Episode 6. This leads to a duel with his father, during which Vader terrorizes Luke by threatening to turn Leia to the dark side. This drives the young Jedi into hate, causing him to temporarily lose control, and to grievously injure and incapacitate Vader.
The Emperor is also present, and urges Luke to complete his turn to the dark side by striking his helpless father down:
"Good! Your hate has made you powerful. Now, fulfill your destiny and take your father's place at my side!"
But Luke catches and calms himself, breaks the spell of terror and hate, casts his lightsaber away, and refuses to commit aggression against his father, a defeated opponent. He says:
"Never. I'll never turn to the Dark Side. You have failed, Your Highness. I am a Jedi, like my father before me."
Enraged by failure, the Emperor tries to kill Luke. Seeing his son about to be slain by his master, Anakin finally turns back against the dark side and against the Sith. In defense of his boy, he incurs mortal injury by hurling the Dark Lord into the Death Star's reactor.
As Anakin lay dying, his son pleads with him, "No, you're coming with me. I won't leave you here. I've got to save you!"
His father answers, "You already have, Luke."
---
The libertarian spin on the path to the dark side has many lessons for our country.
As a result of decades of foreign wars and intervention, on 9/11, we were struck by terrorists and allowed ourselves to be stricken with terror. This terror drove us into irrational, broad-brush hatred toward Muslims in general. That hatred provided cover for a war of aggression in Iraq which has resulted in over a million dead, followed by over a decade of wreaking havoc throughout the Muslim world, which has left over four million dead. Having suffered the massacre of our innocents, like Anakin after the murder of his mother, we ourselves allowed for the massacre of innocents, and in far greater numbers.
Shortly after 9/11, Vice President Dick Cheney said on television, "We also have to work, though, sort of the dark side, if you will." And, stricken with terror and indulging in hate, America did embrace the dark side, accepting torture, indefinite detention, warrantless surveillance, assassination, perpetual illegal wars, and mass civilian casualties.
Terror led to hate, hate led to aggression, and aggression has led to suffering, not only for the direct victims of the wars, but for Westerners at home, as we find ourselves afflicted by blowback in the form of a refugee crisis and terrorist attacks.
This blowback has, in turn, provoked a fresh bout of Islamophobic terror and hate, driving calls for still more aggression in the form of more foreign militancy as well as domestic oppression against Muslims. This too will only lead to suffering, both in the form of further blowback,and in the form of an oppressive militarized garrison state that will not stop at persecuting only Muslims. As Yoda warned: "If once you start down the dark path, forever will it dominate your destiny, consume you it will…"
But it need not dominate our destiny literally forever. As difficult as it may be, we can always choose to turn away from the dark side.
It will help if we recognize that our giving in to the dark side is precisely what the terrorists want. They are, like the Sith, striving to terrorize us into hatred and aggression. They want us to sink ourselves into military quagmires, where we can be "bled to bankruptcy," as Osama bin Laden put it. They also want our indiscriminate violence to radicalize Muslims in order to boost their recruitment.
Also like the Sith, the terrorists want to breed antagonism. As ISIS proclaimed in its own official magazine, the strategy of its terrorism is to polarize the whole world into two warring camps (Islamists and Crusaders) locked in a black-and-white clash of civilizations, with no "gray zone" in between. "If you're not with me, then you're my enemy," said Anakin after he turned, echoing a sentiment expressed by President Bush, and explicitly seconded by Osama bin Laden. "Only a Sith deals in absolutes," responded Anakin's former master Obi Wan.
We must also realize that the ultimate source of most of our terror and suffering is our own government. As discussed above, the Sith-like State accumulates power by making enemy menaces (terror), cultivating nationalistic furor (hatred), and instigating foreign wars (aggression).
Indeed the very essence of the State is regularized aggression, which it terrorizes the populace into accepting as the only possible way of providing security. And the modern democratic State wins loyalty and revenue by stimulating mutual hatred and fear among its citizens, and then brokering the mutual aggression that results.
The dark side is the health of the State. But it is the sickness of civilization.
Luke Skywalker's heroic victory was that he resisted terror, renounced hate, and rejected aggression. Inspired by his son's example, Anakin finally turned back from the Dark Side, and so was redeemed.
If we would but be similarly inspired, then America could be redeemed as well. And we would finally step off the dark path to global suffering and universal serfdom.
May liberty, justice, and peace be with you. And enjoy Episode 7.